•  Over 25 years serving the Bay Area.
•  No contracts!
•  Free containers.
•  Recurring or on-call purge service.
•  We recycle more materials.
•  Service inside or outside of your building.
•  Costs less than you are currently paying.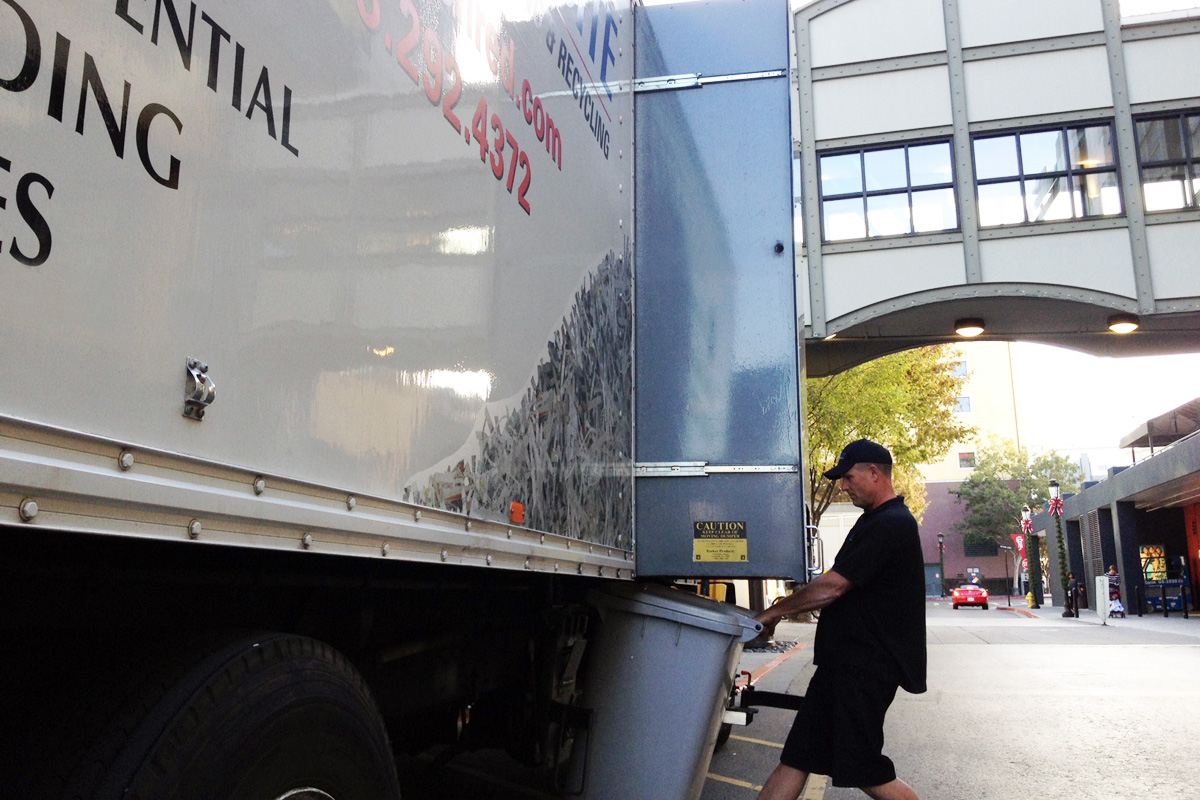 Our Method
We supply the bins and the service. It's that simple!
No contracts!
We want customers to stay with us because they are happy with our service - not because they are locked into an "airtight" contract.
Most accounts choose to have us service all of their containers, even the recycling, from inside of their building. There is no need to use a janitorial staff for the collection of recyclables. All documents, even non-confidential ones, are kept inside of the building, and are not stored outside where they are accessible to anyone.

Insite's process complies with all Federal and State privacy laws.
All shredded materials are recycled.